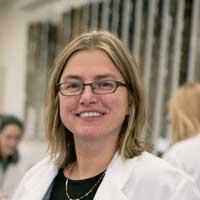 Annemieke Farenhorst is a Professor in the Department of Soil Science.
She is the Director of H2O Create.
Her research interests include scientific studies on the fate of pesticides, steroid estrogens and antibiotics in soil, water and air, as well as community-based collaborations for strengthening human and ecosystem health. She has led several interdisciplinary research networks, including a Central American community-based project that involves more than 2,200 participants across four countries.
Dr. Farenhorst is the NSERC Chair for Women in Science and Engineering in the Prairie Region. The Chair is an important focal point for leading initiatives pertaining to gender, equity and diversity.
She has received awards for research, teaching and outreach and was recently awarded The Queen Elizabeth II Diamond Jubilee Medal for her leadership in research on pesticide fate in soil and water, her contributions to community-based research in rural communities of Central America, and for her role in mentoring women in science.
Highlighted Presentations
Canadian Water Resources Association Webinar March 30 2016
How we are engaging students in First Nation communities.
Web Sites
NSERC Chair for Women in Science and Engineering (Prairies)
Telephone: 204 474 6858